Global winter sports photo contest opens for entries
Source: Xinhua| 2021-07-08 19:03:42|Editor: huaxia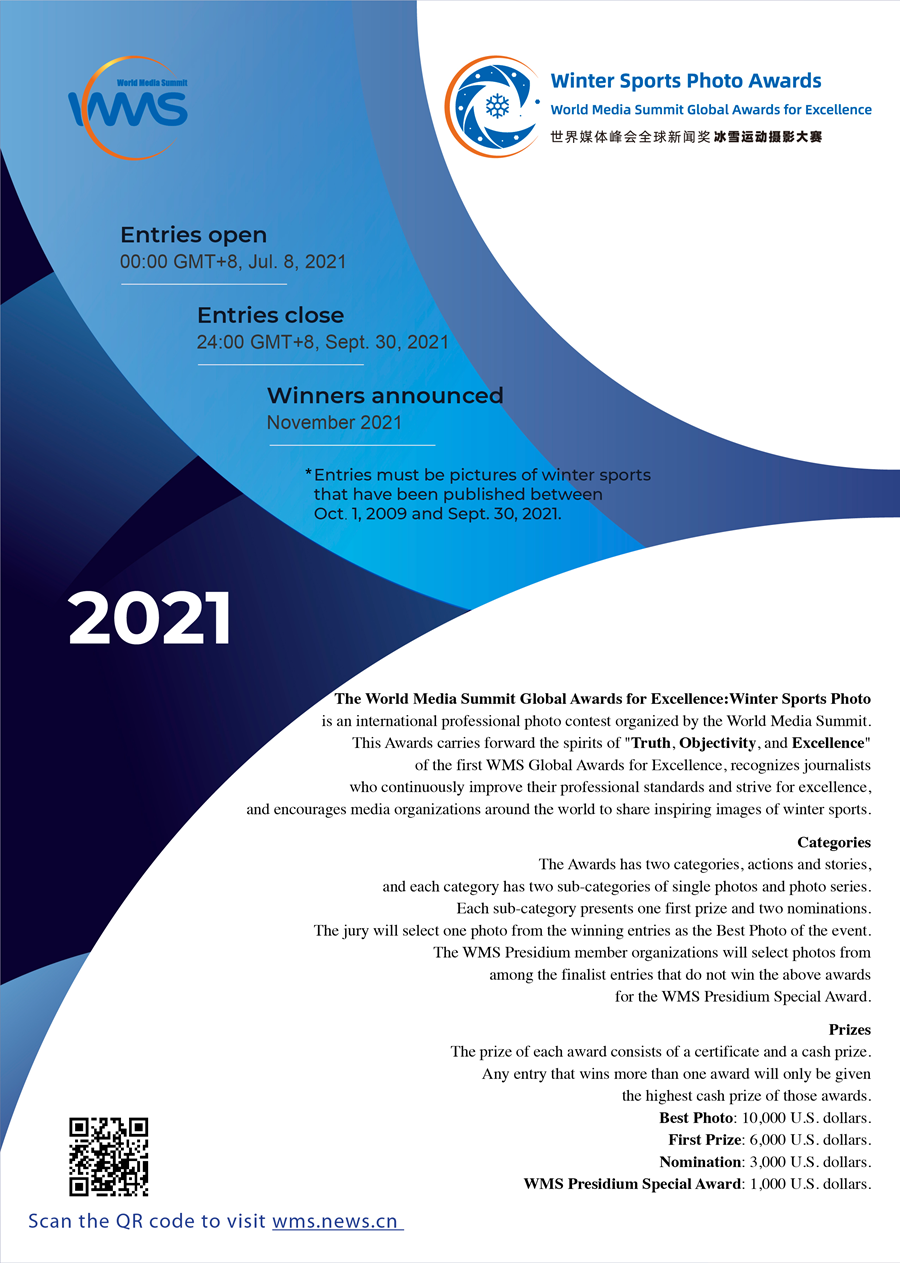 BEIJING, July 8 (Xinhua) -- The World Media Summit Global Awards for Excellence: Winter Sports Photo has opened for entries starting Thursday.
The contest is aimed at encouraging journalists around the world to photograph memorable moments of winter sports so as to inspire more people to take part in winter sports, according to the organizers of the competition.
The World Media Summit was jointly launched by a group of globally renowned media organizations in 2009 as a platform for media communication and coordination.
The Global Awards for Excellence is a comprehensive contest under the summit that honors outstanding journalism in various categories from across the world.
Following the principle of honoring "truth, objectivity and excellence" in journalism, the awards have two categories, actions and stories, and each category has two sub-categories of single photos and photo series.
The jury will select one photo from the winning entries as the Best Photo of the event. In addition, the World Media Summit Presidium Special Award will be presented to photos selected from the finalist entries that do not win the above awards.
Entrants should submit pictures featuring winter sports that have been published between Oct. 1, 2009, and Sept. 10, 2021, according to the contest guidelines.
The deadline for submissions is Sept. 30, 2021, and winning entries will be announced before November 2021. More information is available at wms.news.cn. Enditem